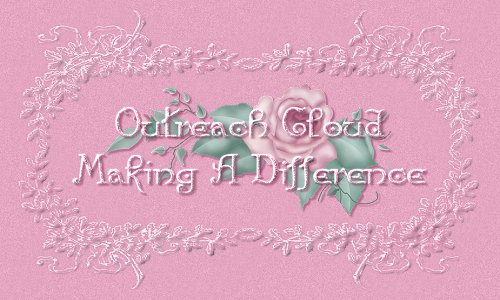 Welcome to OutReach Cloud Angels

As a cloud of Heavens Angels, our job is helping to bring

awareness to the many causes throughout our World.

Below you'll find our *NEW Click for a Cause page!

This page allows you to make *Free Donations with a

click of your mouse! Feel free to submit a site to us.

Be sure to check out our *NEW Cause Awards, these sites are

nominated by HA members based on their awareness efforts.

All voting for awards will be done by all of Heavens Angels.

Don't forget to view our Monthly Cause links, Cause

Adoptables, and last but not least our Cause Wall...

Feel free to submit a quilt sq. with your favorite cause!

We hope you'll find this site useful and don't forget to

sign our Guestbook and let us know of anything more we can do!




VOTING for October OutReach Awareness Cause

Voting RESTRICTED TO OUTREACH MEMBERS ONLY!!

Thank you!