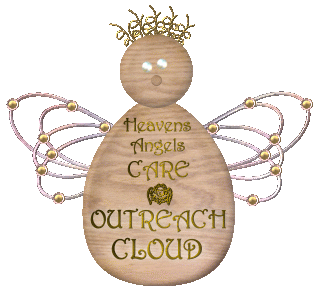 Welcome to Heavens Angels
OutReach Cloud Adoptables

These adoptables represent the causes we support monthly.
Feel free to "Adopt a Cause Angel" for your WebHome.
Please make sure you also take the matching adoption
logo(s) and link them back to ~Heavens Angels~
http://www.heavensangels01.com

We feature an "Angel of the Month" based on the OutReach
cause of the month, and also a Mini KeyChain version too!
If you'd like a customized KeyChain for the month, please
email all requests to ~HeadAngel AbStine~ OutReach
*Please allow up to 72 hours for a request*

~ SUGGESTIONS ~
These may be adopted by Heavens Angels members
and can be linked from their WebHome, or they
can also be used as Sigtags for your email *S*

HELP US SPREAD AWARENESS!